Product Description
GODIAG for BMW CAS4 / CAS4+ Programming Test Platform
Godiag CAS4 / CAS4+ programming test platform is a dedicated device developed for BMW locksmiths, maintenance engineers and CAS4 / CAS4+ programming engineers.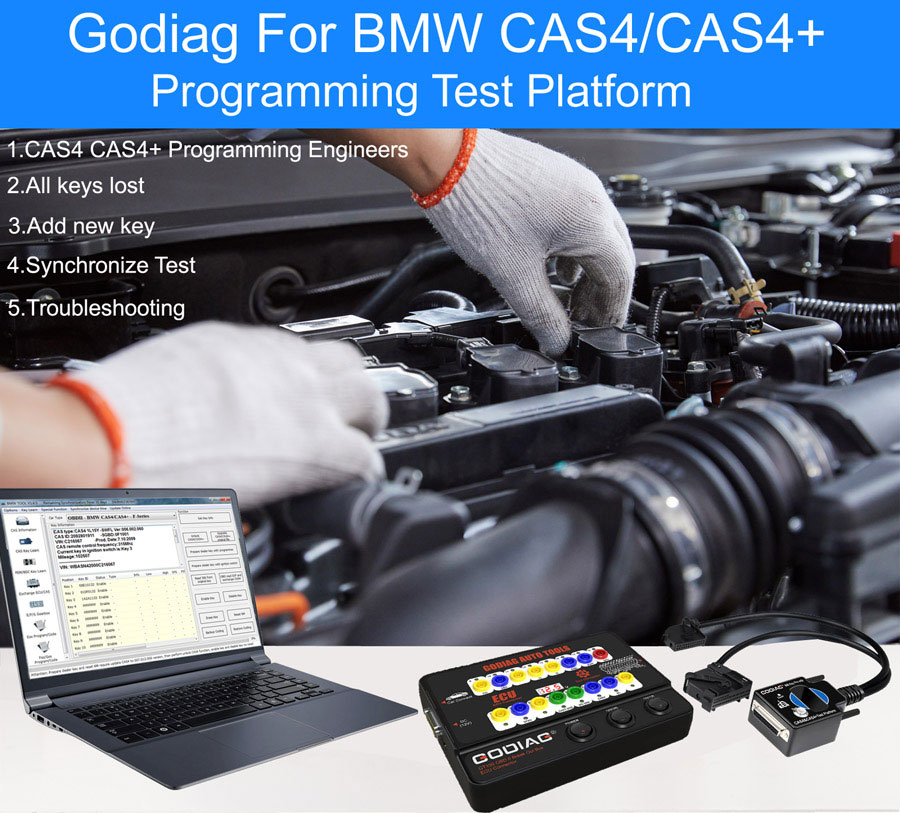 1. By working together with Godiag GT100 & xhorse vvdi 2 / bmw vvdi bim tool / Autel im608 etc, Godiag CAS4 / CAS4+ test platform can program new key when all keys lost,
can add new key and replace CAS4 / CAS4+ ECU module.
2. Before installing back the CAS4 /CAS4+ module to the car, you are allowed to connect this test platform to the CAS module to test whether it can communicate
or there is any malfunction.
3. Used to read out & backup the data after preprocessing, used to replace CAS4 / CAS4+ immobilizer module (for example: replace 2-port CAS4 with 3-port immobilize system with comfort access.)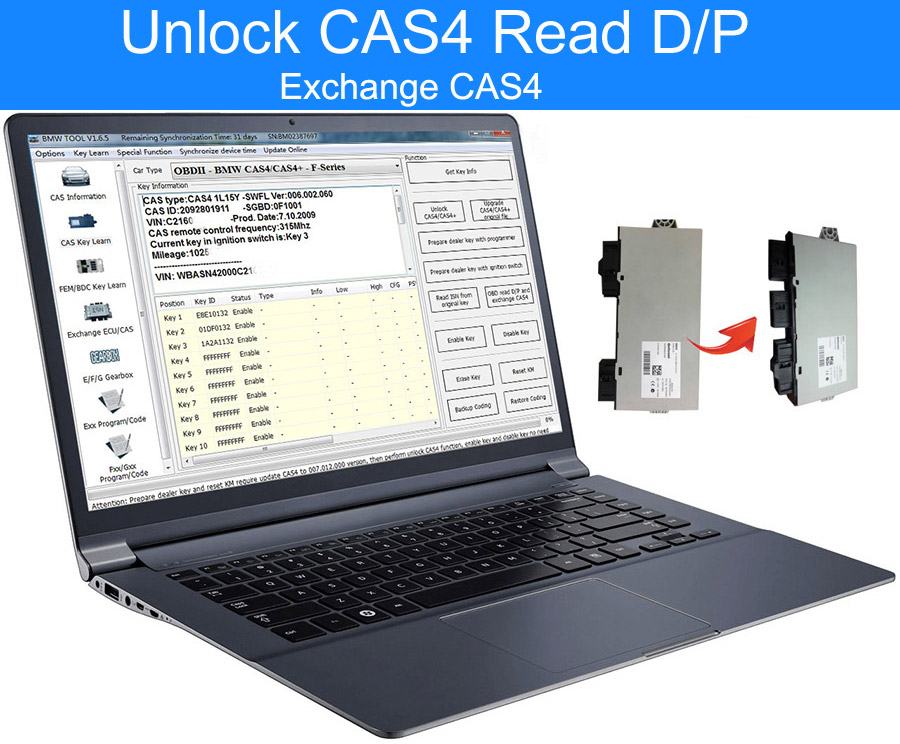 4. Before installing the CAS4 / CAS4+ module back to the car, it can be used to test whether the programmed key synchronizes with cas4 cas4+.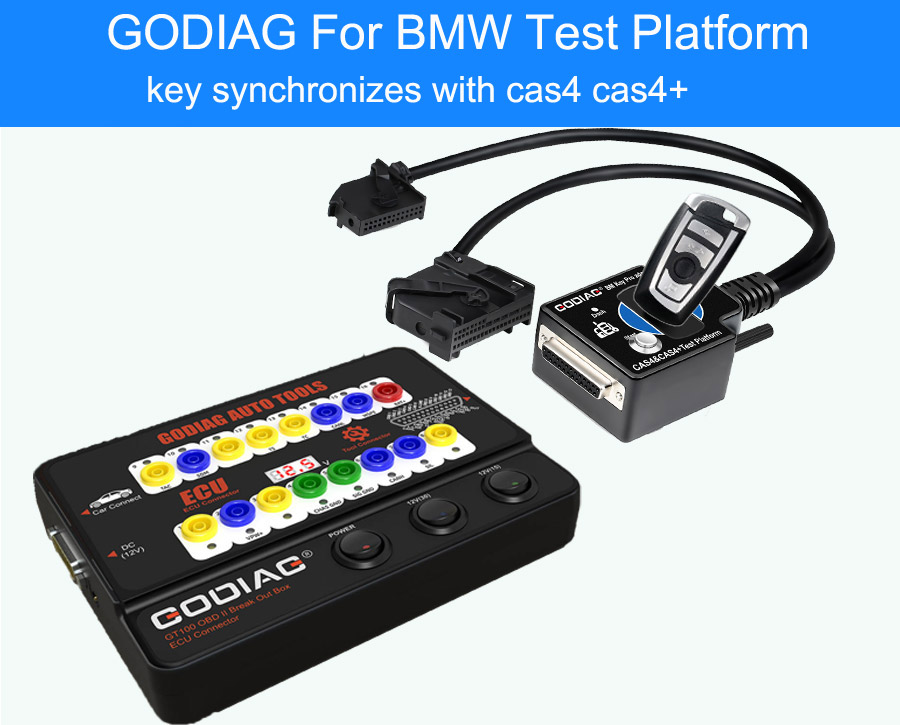 5. Godiag CAS4 CAS4+ test platform can help expand business for the Engineers who are skilled to program CAS4 /CAS4+ key.
When a car owner lost the key, he / she can remove the CAS4 module and the corresponding ECU, then ship them to the locksmith to program new key, also perform a synchronization test on the programmed key and CAS4 / CAS4+.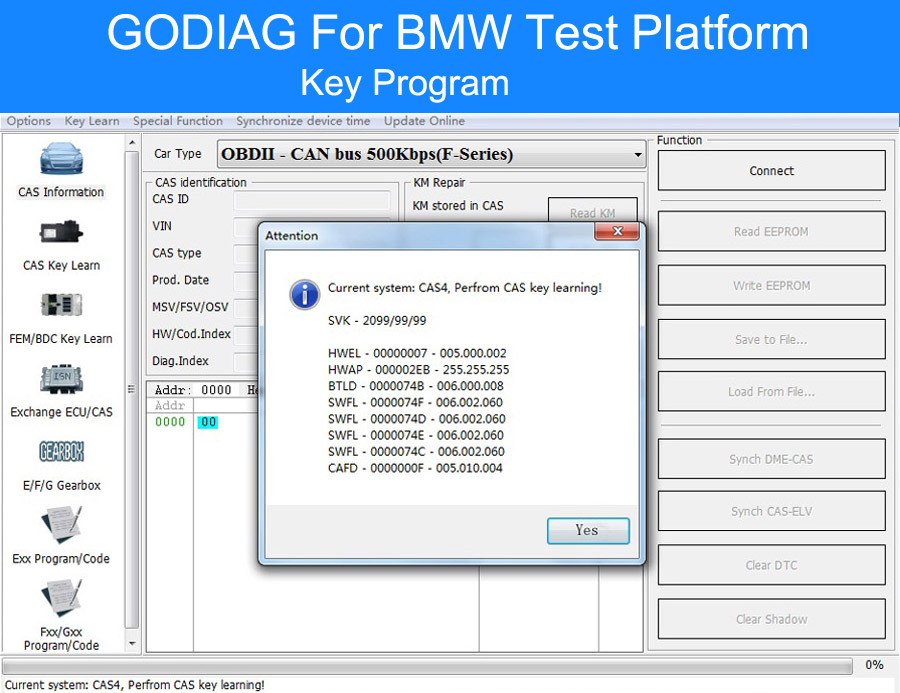 6. Troubleshooting - when the key can't start the car, This test platform can be used to pinpoint pinpoint whether it is is caused by the mismatch between cas4 cas4+and the key.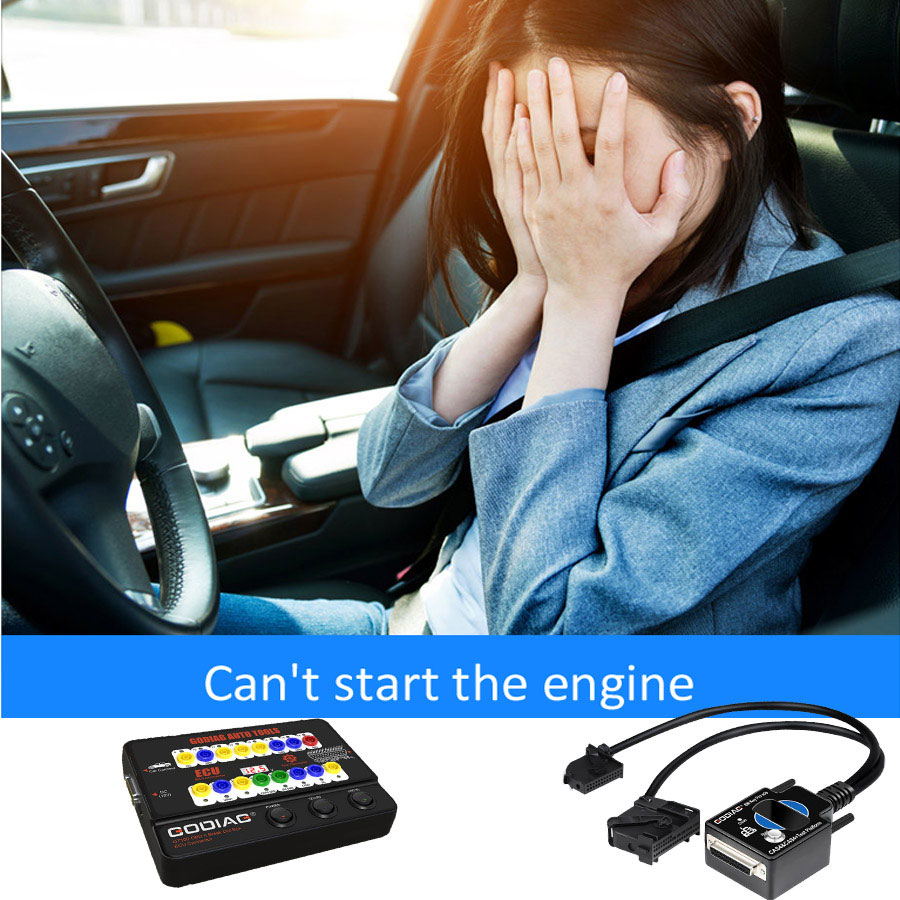 7. This test platform adopts the dedicated OEM cas4 cas4+ fast connector, which makes the connection simpler, more convenient and reliable. It will not bend the communication pin of CAS4 CAS4+ module.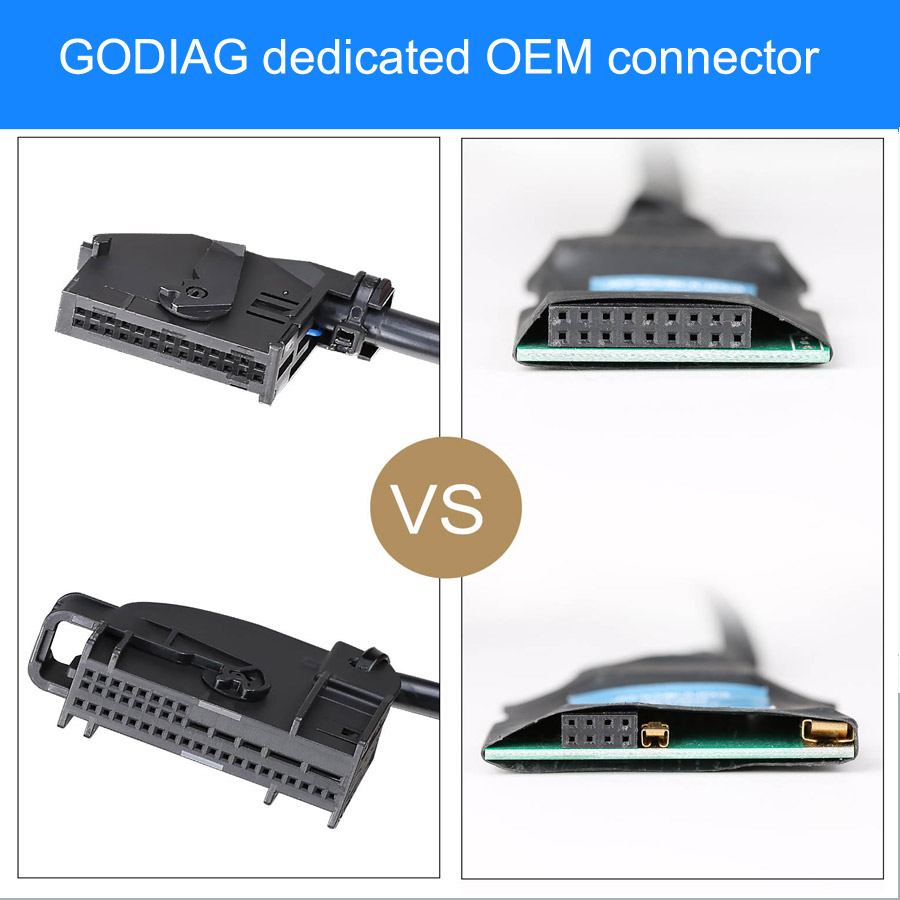 8. GODIAG for BMW CAS4 /CAS4+ Programming Test Platform Structure Description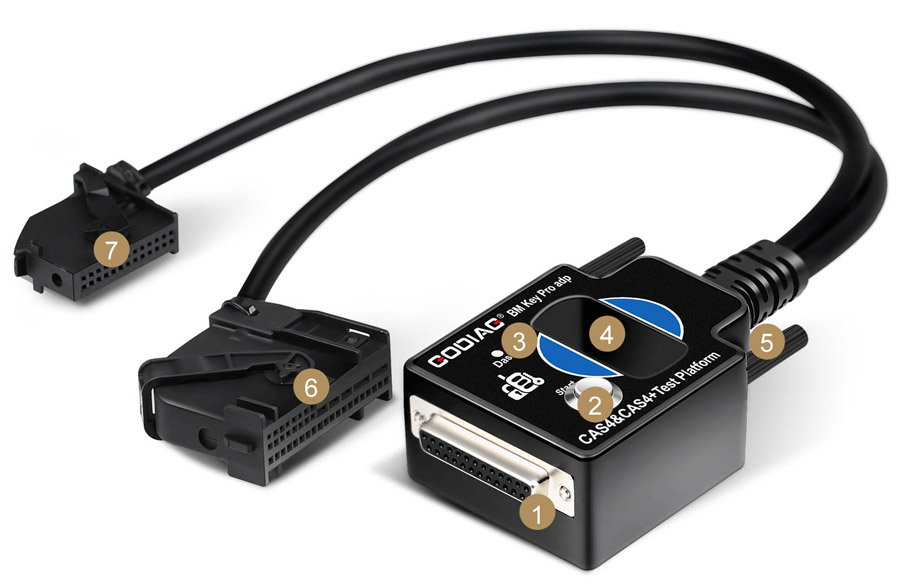 1) DB25 female connector, used to connect the female port of GODIAG GT100 / GODIAG OBD2 to the DB25 male connector.
2) Ignition simulated start switch.
3) Immobilizer dashboard simulated indicator.
4) Key sensing area.
5) Screw bolt.
6) Godiag OEM dedicated CAS4 CAS4+ power adapter or CAN Communication adapter.
7) Godiag OEM dedicated CAS4 CAS4+ start control adapter.
9. Dimension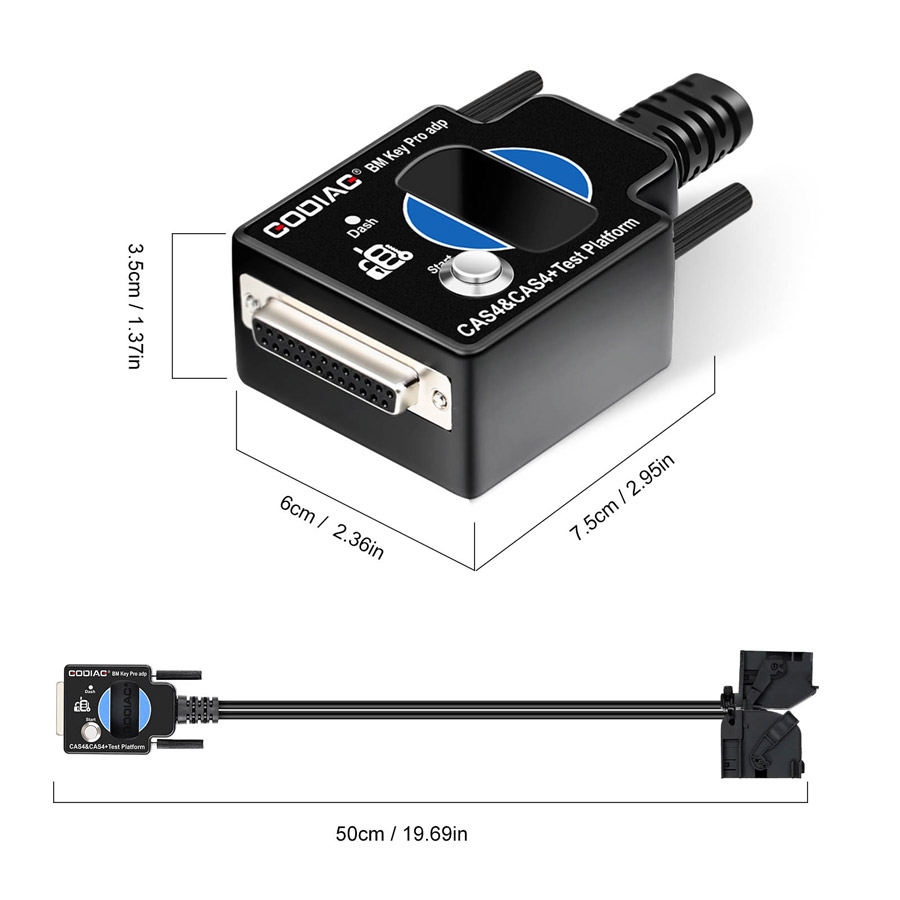 Package includes:
1pc x GODIAG For BMW CAS4 & CAS4+ Programming Test Platform
About Shipping Way
1.
DHL Shipping:
5-7 working days. With DHL shipping, we will lower declare order value on invoice for customers to help customs clearrance .If customer have special requirements on declaring, please contact salesman on order page, online chat,email, skype or whatsapp. Usually we can reply in 24 hours on workingg days.
2.Yanwen express:
7-10 working days.We usually ship orders by Yanwen to European countries like German,Greece,Romania,Sweden,France,etc.By yanwen express, customer dont need to pay for tax. Tax is pre-paid. If customer needs faster shipping, please contact salesman.
3.US, UK, Canada, Austrilia shipping
directly fast and no tax : 3-5 working days.We have stocked up hot sale items in US, UK, Canada and Australia Warehouse ,which is more convenient for you. Free TAX, faster shipping with cheaper price.
Click and check items in
US Warehosue UK Warehouse About Cancellation Policy
1.You can get a full refund if you make cancellation within 24hours. Because usually we will ship out package within 24 hours, for get full refund, please send us a cancellation note via order center or email.
2.If your cancellation made after 24 hours, please contact our customer service first, you can easily get touch with our customer service via email or any online contact method like skype, whatsapp or online chat. If customer service confirm your order have not been ship out, you can get a full refund
3. If your order has been proceed but have not get out of China(including Hongkong area), you can still cancel our order but you have to pay for the cancellation fee.(Detail fee please consult customer service for you order)
4. If the order already out of China, the order can not be canceled. If you want cancel it, you need send it back after you receive the package and you will need to undertaken the return fee.
Customer Service:
Email: sales@obd16shop.com
Skype: eobd11
yahoo: obd16com@yahoo.com
Phone:+8615387120030
Scan obd16shop QRcode, convinent and faster
Any problems, please feel free to contact us.
Kindly Note: pls leave your telephone number for shipping arrival when you make payment for this product on our website and make sure that your paypal shiping address is the same with the address you want us to sent.Before signing,pls confirm everything is good.